I occasionally encountered interesting extraordinarily experiences such as "sighting" and dreams that I shared with my family and friends. However, such story would be interesting with photos. Right?
Like they sad, a picture is worth a thousand words.
Let see what do you think about this story with A PHOTO I took.
Last Thursday (26/5), I was back in Kangar to attend a family-related funeral. In the afternoon, my brother asked me to accompany him to the Che Yang Khor Moral Uplifting Society to pray homage to the patron saint "Su Chun". Che Yang Khor is a very interesting place that worship all the 5 major religions in the universe. "Su Chun" is the "secretary" between us and the supreme beings. After offering our praying, I just have the urge and took out my handphone and took a photo of "Che Kong" on the altar. Just A SHOT with my poor Samsung handphone.
That evening together with my brothers/brother-in-law and sisters/sister-in-law, as usual we have sumptuous sea food dinner at Kuala Perlis. While waiting for the dishes to be served, I was looking at the photos in my headphone and while panning the photo on "Che Kong", an "object" caught my attention.
I shall not disclose you the answer. But, I shall let your imagination runs wide to pick up the object I spotted here. I think it looks interesting if you have the imagination like I do.
So let see if you too have the "3rd Eye" to spot it too. Have fun.
#1. This photo was taken with my 1.3mp Samsung camera without flash. Enlargement is impossible due to its low resolution. However, the photo is quite sharp to see the object on below photos #5 & #6.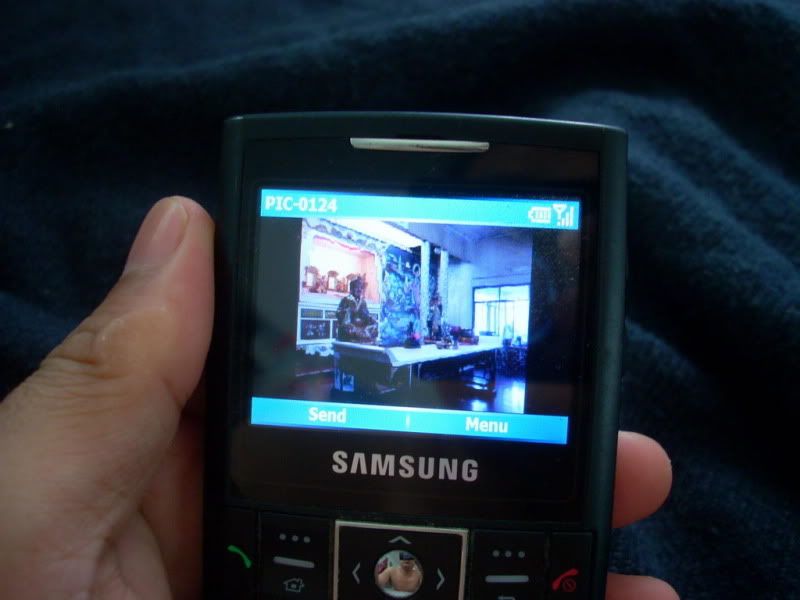 #2. Che Yang Khor @ Kangar, Perlis.
#3. See those 5 Major Religions posters above the altar?
They represent our 5 fingers.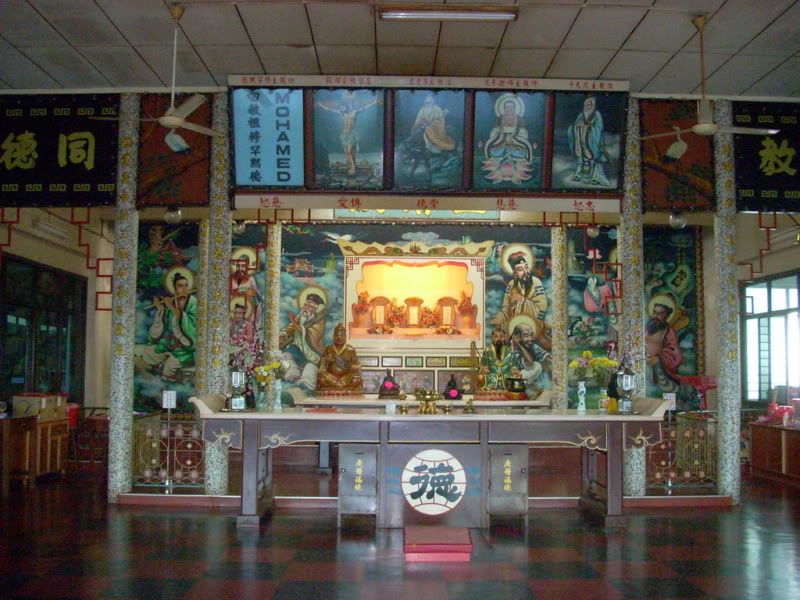 #4. The Patron Saint on the altar.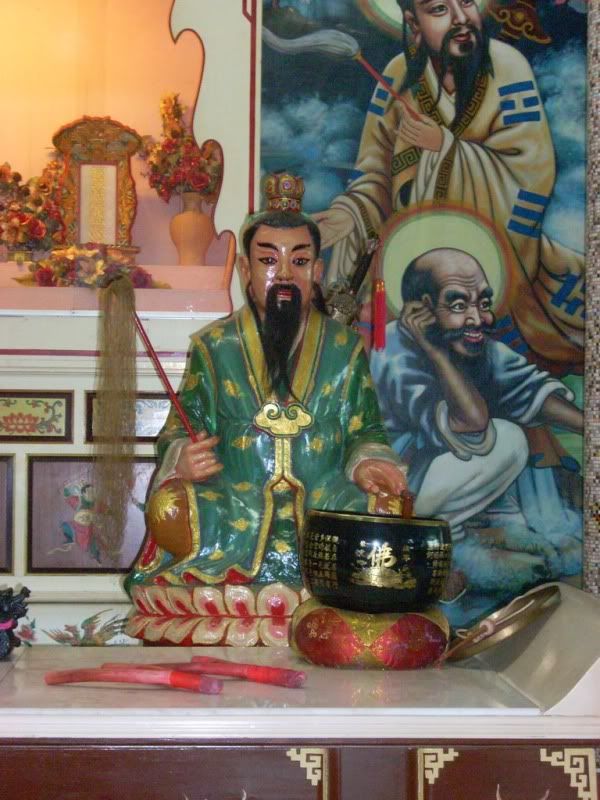 #5. Here is THE shot of Che Kung (the closer statue) from my SamSung. Can you see something unusual here?
#6. Here is a close up view to help you focus on the object. See it yet?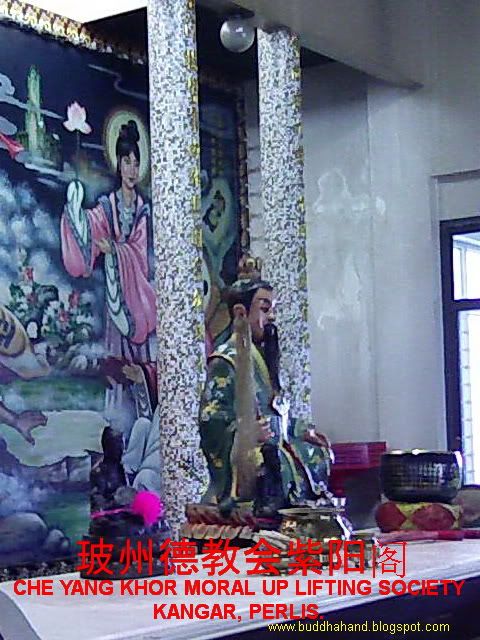 #7. In case you still can't see it. Oh well... I have turned off all the light levels to give you a clue.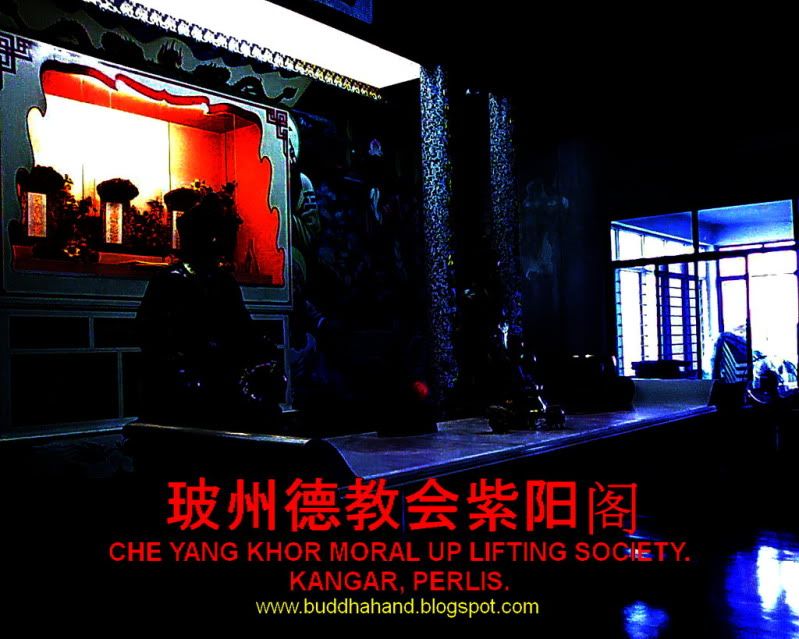 Update: 3-6-2011
Photos #4 & #7, are the clues here.
Update: 8-6-2011
In case you wander what is the "3rd Eye", here is an interesting article to read:
The 3rd Eye In Action
Please post comment on what you think or what you see. Thanks.